CLASSIC CAR TOURS – REVIEWS
Read comments from our clients. Real people talking about real experiences!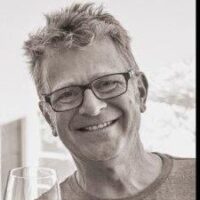 Bruce Duckworth
Edition 2018
"Teresa and her team organised the best car tour we've been on. Great driving roads across beautiful scenery, sometimes easy driving, sometimes challenging routes, always fun. We ended up in the most amazing places that she knows about because of her local knowledge . Places you would never have found on your own. We'll be back for more!"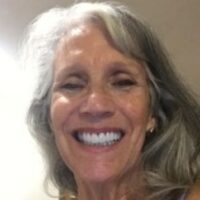 Sharon Giannone
Editions 2013, 2014, 2020
"Many thanks to Teresa and her great organization Turaventur, for her personal touch, the way she transmits her love for Portugal and shares all of its beauty. She and her team took a group in their 12 (?) classic cars on a glorious bespoke three day journey of Covid-safe travel, culture, picnics, good food and good company. The road books were professional and clear but with some interesting challenges making for a fun, stress-free ride. I'm ready for the next one!"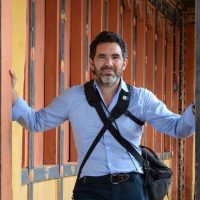 Victor Gordillo
Edition 2018
"I  participated in the Classic Car Tour in 2018 and it has been one the best trips I have ever taken. Portugal is a beautiful country, one that is under explored in my opinion, and having had the opportunity to see its beautiful countryside in a convertible 1967 MG was a real privilege and pleasure. The organisation of the tour was top notch, from the long summerly lunches in beautiful country states, with amazing food and wines, to the support staff that took care of absolutely everything, including any mechanical issues, I really cannot recommend it enough. I am itching to repeat it!"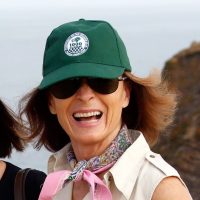 Francisca Roque de Pinho
Editions 2013, 2014, 2015, 2020
A viver na Suíça, era deslumbrada que os via passar em fila colorida, variada em gostos e estilos, normalmente em dias de sol, depois de Inverno rigoroso.
De regresso ao país, foi pela mão do Pedro e da Ana que entrámos no mundo dos carros clássicos. Hoje em dia, com a Teresa e a sua maravilhosa equipa sinto a cada vez o mesmo deslumbramento, mas com a vantagem de o viver de cabelos e nariz ao vento, fazendo parte da mesma fila colorida e variada em estilos e gostos, visitando os recantos mais encantadores de Portugal, num consolo sempre renovado pela beleza e os momentos deliciosos que só estes passeios sabem proporcionar. Sou sem dúvida uma mulher de sorte!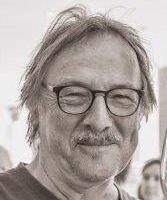 Geoffrey Crossley
Edition 2018
"It has been a real pleasure to participate in both the week long Mil Milhas tour of Portugal and in the two day Alentejo tour, with breathtaking scenery and great roads . The organisation is impeccable, from hotels to catering to the amazing road-books. So  the things that go hilariously wrong are always down to our own poor classic car preparation, or incompetent map-reading; but great epic stories get told at the bar before dinner, of breakdowns, roadside repairs and towtruck recoveries. And over the years what used to be slightly awkward clusters of portuguese and foreigners have now become a well-knit international group with lasting friendships, meeting up later in London, or Cannes or Sicily… Come and join us!"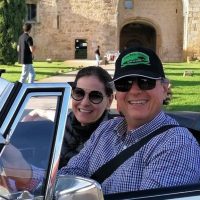 Marcos Germano
Editions 2018, 2020
"É a segunda vez que participamos do Classic e não vejo a hora desta pandemia terminar para ir ao próximo!
Vemos o cuidado com que tudo é planejado assim que recebemos o Road Book no qual normalmente há ,além das coordenadas para o dia , um briefing sobre os lugares que vamos conhecer sempre ligados à cultura de Portugal seja de interesse gastronômico ou histórico!
As rotas são traçadas por estradas secundárias, sem muito movimento, o que nos dá a oportunidade de voltar no tempo e conhecer o estilo de vida que se levava no interior do país.
A equipe toda é muito solícita, ñ medindo esforços para solucionar qualquer tipo de problema! Mas ñ se enganem, no fim do dia estamos exaustos, nada melhor que um bate-papo com os participantes para comentar as aventuras do dia e um belo vinho pra relaxar!"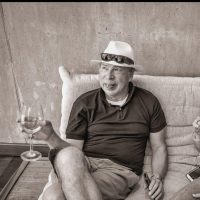 Torquil McAlpine
Editions 2014, 2015, 2018
"When we joined our first Portuguese Mil Milhas in 2014 we were the lone foreign couple amongst 30 participating classic cars; three outings later we were part of the furniture and  the group had become very cosmopolitan.
Our daily routings, meticulously prepared and choreographed by Teresa, took us to the backwoods of the country – up the Douro valley, the Alenteijo and the national park in the extreme South-West – all off the beaten track and far from the tourist centres. Needless to say, not everything went according to plan (particularly on the mechanical side, where the resourceful ministrations of the mechanics – Mito pai e filho – ensured more or less continuous progress!).
Under Teresa's fastidious and intrepid leadership we have therefore seen the nooks and crannies of this delightful country, stayed in wonderful hotels (many of the histroric Pousadas) and eaten in delightful surroundings, sometimes with a glass (or several) in hand!
Many wonderful memories of this special understated Portuguese conviviality.
I would commend such an experience most warmly."